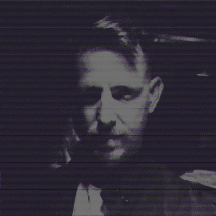 A Creative Director who designs
I'm a Creative Director and interdisciplinary designer with a dual background in fine art and graphic design. A creative problem solver and expert storyteller with 20 years experience working with global brands across print, digital, and immersive environments. Throughout my career, I've been in roles that combine both big-picture conceptual thinking with the technical experience needed to design from concept to launch. 
Driven by storytelling and crafting narratives that drive engagement across all mediums and environments. Actively engaged in creative trends and experienced working directly with artists, creators, and production agencies.
Highly-skilled and experienced working across a vast array of design disciplines including audio/video, digital, print, architecture & environments, products, experience, branding, strategy, and marketing. Ability to think spatially and visualize designs in detail from concept to launch. A lover of typography with expert proficiency in Adobe Creative Suite, Sketchup, Keynote/Slides, and Microsoft office. 
Leads teams with encouragement and clear direction, and works collaboratively with creative leaders to develop, strategize, and push design concepts. Strong presentation skills and a natural ability to inspire and articulate creative direction with multi-functional teams. Highly organized, strong time-management skills, and at ease in fast-paced, deadline-driven environments.